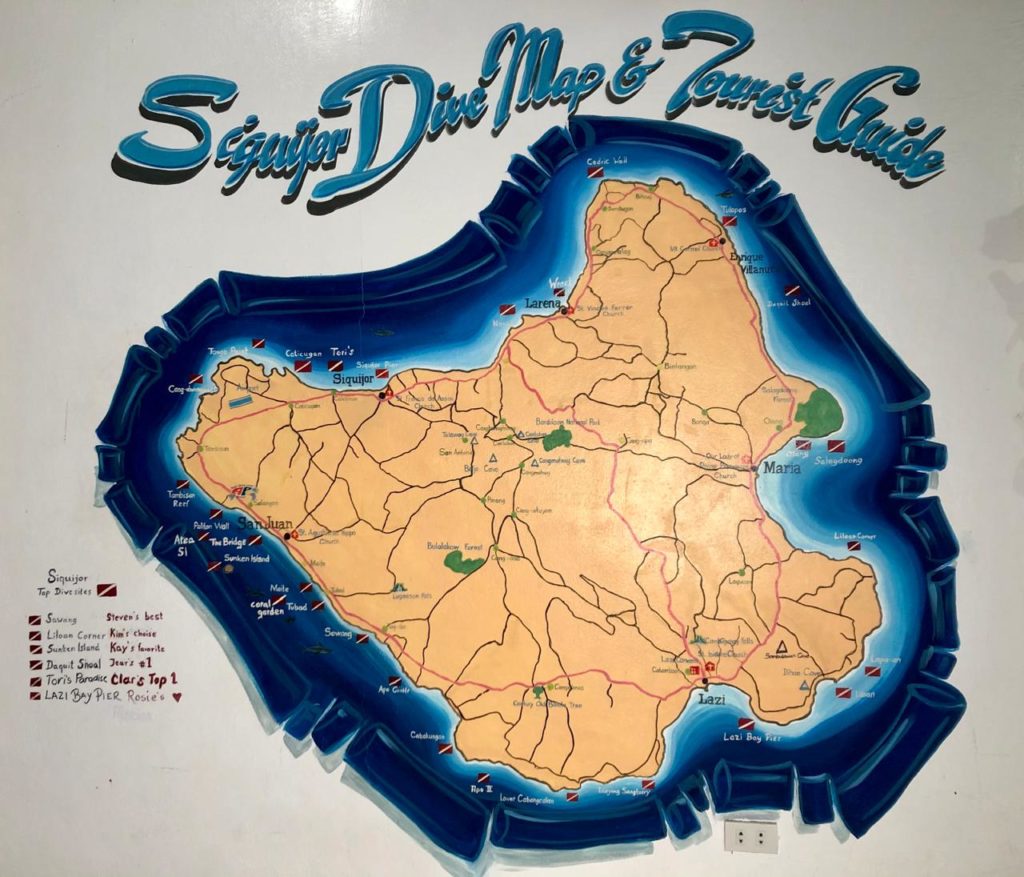 Our german managed dive center offers you a variety of 30 divesites in siquijor and 12 divesites in apo island.
We offer scuba diving courses from "discover scuba diving" to divemaster level based on PADI, CMAS and SSI diving associations.
The languages we teach is german, english, french ,spain, tagalog and cebuano.
For fundivers we usually operate 9am to 3pm with our divingbanka "YORIKO".
Discovering the colerful reefs,must dive walls and protected marine sanctuarys arround siquijor island will make your day complete.
The marinelife of siquijor island will fascinate you with unknown and partly unexplored areas.
Max. of 4 people in a group and 8 people on boat will be guided by a team of local divematers and international instructors.
The divesites are from 3 to 50m deep and will surprise  you with a healthy turtle population, hard and softcoral gardens, schools of barracudas and jacks as well as typical indopaciffic macro life.
As a guest you  will decide about the divesites we are diving the next day and if you are a no diver you can join our trips for snorkling, cliffjumping or exploring untouched nature and secret beaches arround the mystique island of siquijor.